WELCOME TO INFINIRE
You have Ideas. We Provide Solution
Are you a dreamer? You have an Idea? Then you are just few steps to bring your dreams to reality. Since 2008, Infinire Innovative Software Solutions shows tremendous growth in providing software solutions and services for many dreamers with lots of ideas. We bridge the gap between techs and ideas. We are one-stop shop for dreamers have ideas but want to know how to bring to reality? We solve major hurdles like., What to use to build my dreams? Will that be reliable?
Is it a cutting edge solution?
Whether you want to sell online or you want to advertise online? You want a mobile app or you need a website? Anything you need we have a solution.
OUR SERVICES
We help companies develop powerful solutions using Microsoft platform. We offer solutions on .Net, Windows, Web, MVC, business application services, API, Web Services and Database.
We develop and deploy highly scalable and secure applications on shared and private clouds. Our teams experience with Amazon EC2 and Azure helps our customers.
Our one of the recently added service offering is on mobile application development. We are continously improve our technology stack. Mobile is our next step toward it.
Years of employee's experience
Business Domain Expertise
Build Minimum viable product to understand what market needs and adjust the product through continuous learning and measurement process
Understands modern clinical, telemedicine to create network of health systems, collaboration of physicians and providers with government compliance applications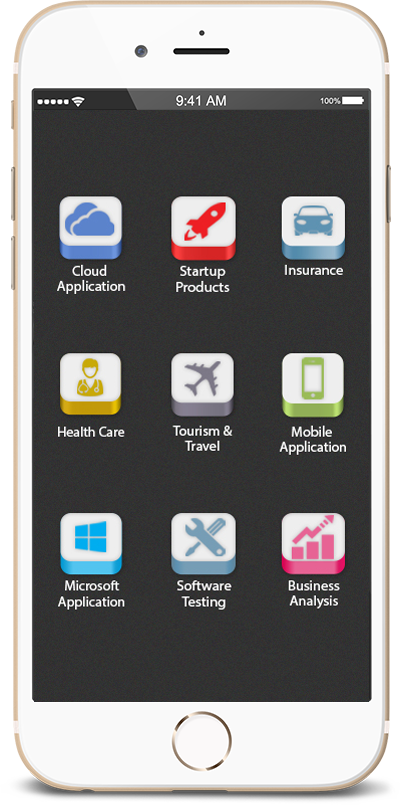 Customer and agent focused lead generation and management, warm transferring, integrating partners, aggregators and insurance companies, quote comparison
Innovative travel solutions, booking engines, comparison of hotels, flight, rentals and holiday packages, tourism portals